Putting the migrant 'crisis' in perspective
Readers respond to reports and commentary on the recent boat crossings in the English Channel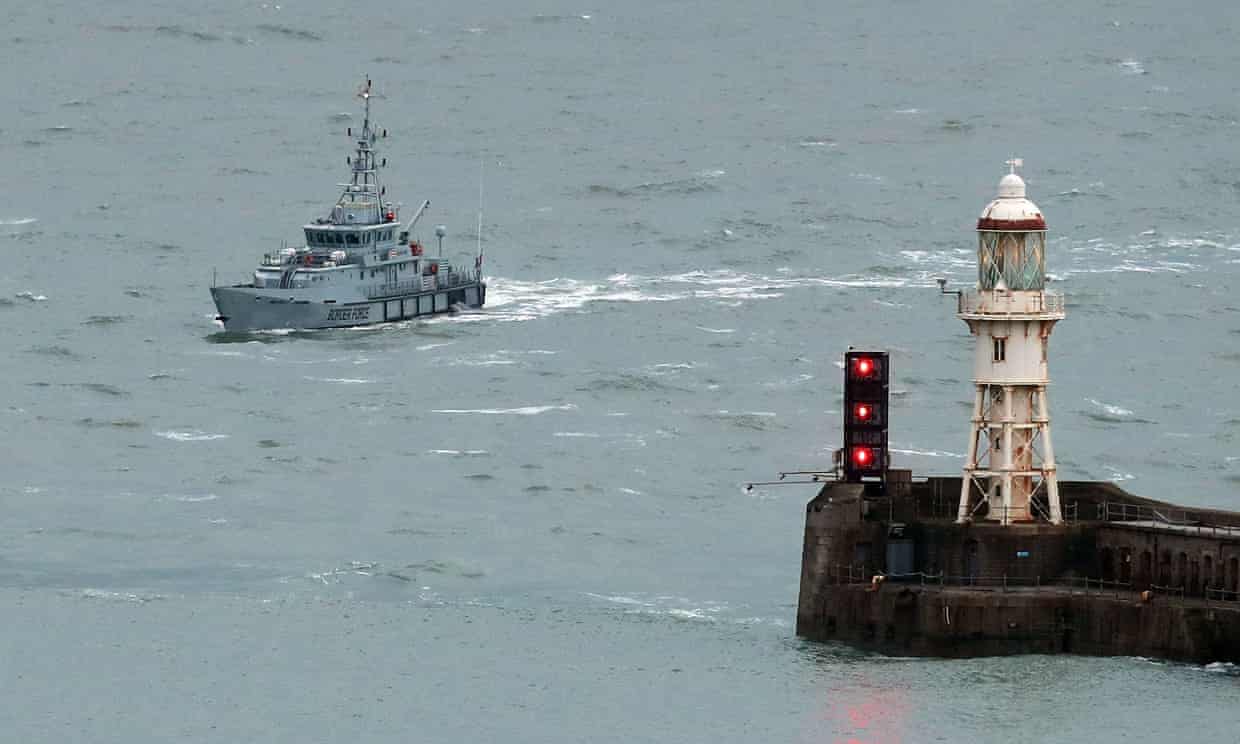 No, the offer of citizenship to Poles after the second world war did not go "almost unnoticed" (Afua Hirsch, Journal, 3 January). There were many shouts of "Poles go home" fostered by trade unions whose members had the audacity to call them "fascists" for not going back to a country where many would be murdered by Stalin's puppet regime.
This to a people who made the first moves in deciphering the Enigma machine, invented the first effective mine detector, arguably saved Britain by contributing pilots in the Battle of Britain, contributed more troops to the allied effort than any but the major allied powers, smuggled out V1 and V2 rocket parts to assist the defence against these, played major parts in Italy, the Middle East and Arnhem, and were refused participation in the victory march at the end of the war for fear of offending the Soviets.
Britain entered the war to fulfil a promise to the Poles, one that was broken at the end of it – and, to its shame, continued to prevaricate on issues such as the Katyn massacres until after the fall of communism.
Jan Wiczkowski
Manchester
• Your obituary of the distinguished psychologist and psychotherapist Josephine Klein (9 January) describes how she and her family, having fled Amsterdam shortly after the Nazi occupation, left for the UK in an open boat and were picked up by a Royal Navy destroyer, whose captain and crew treated them with warmth. Those were the days.
David Head
Peterborough
• If 276 migrants reaching the UK via the English Channel last year was a crisis, how do our leaders define the need for more than 3m social homes by 2040 (Report, 8 January)?
Elizabeth Dunnett
Malvern, Worcestershire
• Join the debate – email guardian.letters@theguardian.com
• Read more Guardian letters – click here to visit gu.com/letters
• Do you have a photo you'd like to share with Guardian readers? Click here to upload it and we'll publish the best submissions in the letters spread of our print edition
As 2019 begins…
… we're asking readers to make a new year contribution in support of The Guardian's independent journalism. More people are reading and supporting our independent, investigative reporting than ever before. And unlike many news organisations, we have chosen an approach that allows us to keep our journalism accessible to all, regardless of where they live or what they can afford. But this is only possible thanks to voluntary support from our readers – something we have to maintain and build on for every year to come.
Readers' support powers The Guardian, giving our reporting impact and safeguarding our essential editorial independence. This means the responsibility of protecting independent journalism is shared, enabling us all to feel empowered to bring about real change in the world. Your support gives Guardian journalists the time, space and freedom to report with tenacity and rigor, to shed light where others won't. It emboldens us to challenge authority and question the status quo. And by keeping all of our journalism free and open to all, we can foster inclusivity, diversity, make space for debate, inspire conversation – so more people, across the world, have access to accurate information with integrity at its heart. Every contribution we receive from readers like you, big or small, enables us to keep working as we do.
The Guardian is editorially independent, meaning we set our own agenda. Our journalism is free from commercial bias and not influenced by billionaire owners, politicians or shareholders. No one edits our editor. No one steers our opinion. This is important as it enables us to give a voice to those less heard, challenge the powerful and hold them to account. It's what makes us different to so many others in the media, at a time when factual, honest reporting is critical.
Please make a new year contribution today to help us deliver the independent journalism the world needs for 2019 and beyond.